Select Interface Language:


HELP KEEP OUR SERVERS ONLINE!
Donat-o-Meter Stats
August´s Goal:
$123.00
Due Date:
Aug 31
Gross Amount:
$0.00
Net Balance:
$0.00
Left to go:
$123.00
Welcome to the CyberTron Army Clan. Established Oct 23 1998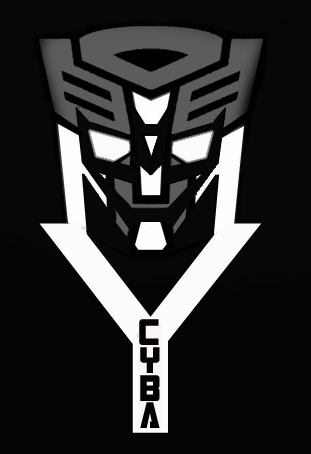 .
The Cybertron Army today..
Dangermouse writes "As of today we show 61 active members on our roster. there might be a couple who we dont see often, but it looks pretty up to date.

Recent happenings...
General Spankatron(an ex-leader of CYBA) returns to us gaming in CS 1.6

An Insurgency server has been added to our clan servers and it is expanding our friends list into another game.

Our good friend Tripster continues his struggle to recovery after being shot twice in the line of duty. For those following his CaringBridge site his wife has shown us the way you support and care for loved ones when they are in need. Tripster certainly married right! Hopefully we can see him return to health and someday to hear his voice in vent again.

I feel we are on good solid ground with the clan. New recruits coming in, older members stepping up and making things work.

The CS pub is crazy active. Remember if you cant get in at night and are a clan member an admin will kick to make room for you. Admins please becareful how you pick the person to go and explain to them you are making room for a clan member.

Thanks guys! (and gals of course!)"
Posted by siteadmin on Monday, October 05 @ 08:09:42 MST (748 reads)
(
Read More...
| Score: 0)
More of the Clan's history from the original 1998 site
dangermouse writes "But something worst was coming up,the BATTLE was so LOUD and APOCALIPTIK that it awakened UNICRON the ELDER.
He couldn't let this WAR continue to hurt IS PLANET, so in the AFTERMATH he came down to destroy every inch of TRANSFORMER Life,
He started by attacking the DECEPTICONS Base, he killed most of them ,then he trashed OPTIMUS PRIME and right after he killed MEGATRON, he came upon a Brave Sparked (Heart) SOLDIER that interrupted UNICRON's slaughter by saying that if he spared everyones sparks he would gather everyone on both sides into one Army dedicated to HONOR and REPAIR CYBERTRON what ever the cost!
UNICRON agreed and left! Knowing that he would honor is word.

So from that day forward the old Autobot concept of protecting other life forms became obsolete for the sake of our KIN!
"
Posted by siteadmin on Monday, July 30 @ 11:29:07 MST (1273 reads)
(
Read More...
| Score: 0)
dangermouse writes "Found on our original website.... 1998..... P!nkotron sayeth! (thats Jakkedup for you new guys!) . . human INFESTATION sighted, switching to ERADICATION MODE . .
"
Posted by siteadmin on Monday, March 26 @ 19:14:51 MST (2598 reads)
(
Read More...
| Score: 2)
Clan history revealed, taken from our original site
dangermouse writes "First of several installements of the clans history!

THE BIRTH OF THE CYBERTRON ARMY
From Godgothtron

Long before the dawn of mankind, On the planet Cybertron lived Cybernetik beings of steel that are known as TRANSFORMERS.
First there was a WAR on CYBERTRON, many years later, and , after all the business that went down on Earth was done, A final CLASH took place on Cybertron with catastrophic results for both sides (Decepticon, Autobots).
There were more casualties than ever before in the History of the Planet and ENERGON reserves were empty.
.



"
Posted by siteadmin on Tuesday, March 13 @ 06:46:27 MST (2228 reads)
(
Read More...
| Score: 0)
dangermouse writes "Quote from Gogothtron! Taken from our original site what went live on Oct 23 1998

Surrender we shall never! Conquer we will Forever!
HAIL CYBA! - Comander Godgothtron - Founder of CYBA



."
Posted by siteadmin on Sunday, March 11 @ 09:41:55 MST (2272 reads)
(
Read More...
| Score: 0)
dangermouse writes "Please check when you can the MOTD on our DOD server. This is they type of presence I think we need to have for our servers and overall website.

I would like to see ideas for the MOTD for the other servers as well and themes and general visual upgrades for the forums and main page.

Lets keep up the good work!"
Posted by siteadmin on Friday, March 09 @ 07:06:10 MST (1576 reads)
(
Read More...
| Score: 1)
Don't have an account yet? You can create one. As a registered user you have some advantages like theme manager, comments configuration and post comments with your name.
We received
2446994
page views since February 28, 2007